Spontaneous self use surplus power grid mode distributed power station
---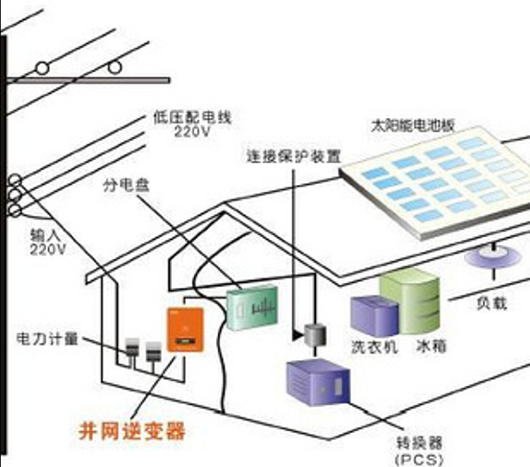 The spontaneous self use surplus electricity grid mode refers to the electricity generated by a power station being used by its own load first, and the excess electricity generated is integrated into the national power grid. For most users who are optimistic about distributed generation, it is the most ideal mode to choose the self use surplus power to access the grid, so that they can get a higher price for self use and sell power to the grid when they cannot use it.
System composition: battery components, brackets, grid connected inverters, distribution boxes, etc.
Installation methods: flat roof installation, color steel tile installation, tile inclined roof installation, and ground power station installation.
Main customer groups: shopping malls, factories, farms, and livestock farms with high electricity consumption.
Investment return period: 4-6 years
Investment return rate: 12% -15%
---