After-sale service
---
"Customer satisfaction" is the consistent service tenet of High Equal Circle Solar Energy High Technology Co.,Ltd (abbrev. HECS). HECS has several professional maintenance centers in China, which guarantee to provide fast, high-quality and effective customer service to our client.
1、Customer service corresponding time:
After receiving a phone call from a subscriber who needs technical supports, our company guarantees to respond the subscriber within 2 hours. If the subscriber is in the same province with HECS's aftersale center, if necessary, our workers will go to the scene to solve client's problem within 24 hours, and within 48-72 hours if the subscriber is not the same province with with HECS's aftersale centers.
2、After-sales service extent:
  1、Within warranty period
  1)One-year warranty since products have been sold;
  2)Under following circumstances, client are unable to have free warranty to repair, but pay to repair is possible.
  a.The users self-install or use other non-authorized installers to install the products.
  b.Damage due to improper use, maintenance and storage.
  c.No installation warranty card, valid invoice or any other valid purchase evidence.
  d.The installation warranty card is altered.
  e.Damage due to force majeure or natural disaster.
  3)Free repair or replacement due to quality problem.
  2、Outside the warranty period
If products excess the warranty period, our company provides free lifetime maintenance consulting service to every user. If user requires in-site problem solving or extra spare part (component), our company provides paid after-sale service base on the market price and will ensure the charged fees are no more than the market price.
3、Technical training
Training Time: Two sides agreed to a time before the contract is signed;
Training Object: Find the technical personnel who is familiar with the engineering professionals in our company as the backbone of technical service personnel to do free training for the workers who take over the users and the operating workers.
Training Content: The introduction of the manufacture process of lamps and lanterns. The specific installation methods of pole lamp. Methods of light source electrical appliance maintenance, etc.
Training Purpose: To make the using units understand the production process, installation method, maintenance method and so on, in order to enable electric light source service life assurance, improve maintenance efficiency and maintenance quality.
4、Maintenance service charge standard
Provide services in accordance with the provisions of the state "Three Guarantees". Implementing "Three Guarantees" unconditionally if the product is in the period of the "Three Guarantees" of product quality issue.
Return: Within 7 days of the product installation acceptance, it can be returned if it cannot make the customer satisfied after repair or replacement.
Replacement: In the warranty period, if product quality problems are still not resolved after maintenance, we will implement replacement treatment.
Warranty service:In warranty period, our company implements free maintenance due to product quality problems. Beyond warranty period, we will charge for costs.
5.After-sale service flow chart.
5-001 Door-to-door delivery service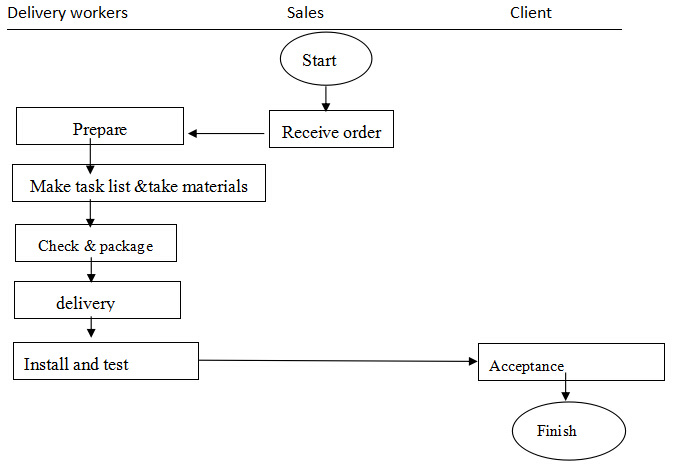 5-002 Onsite installation service process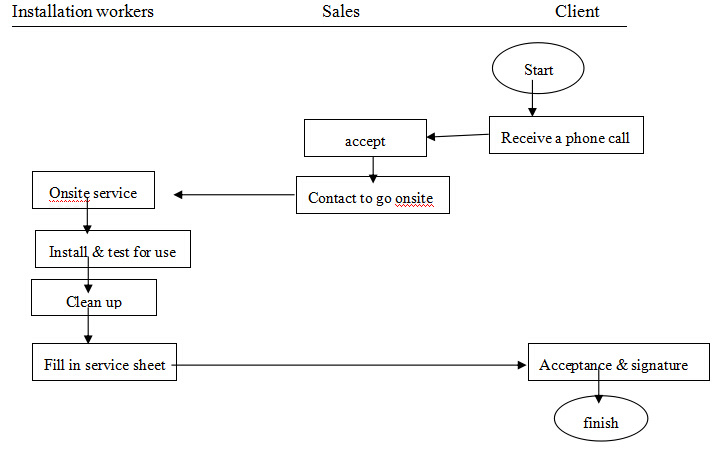 5-003 product return service process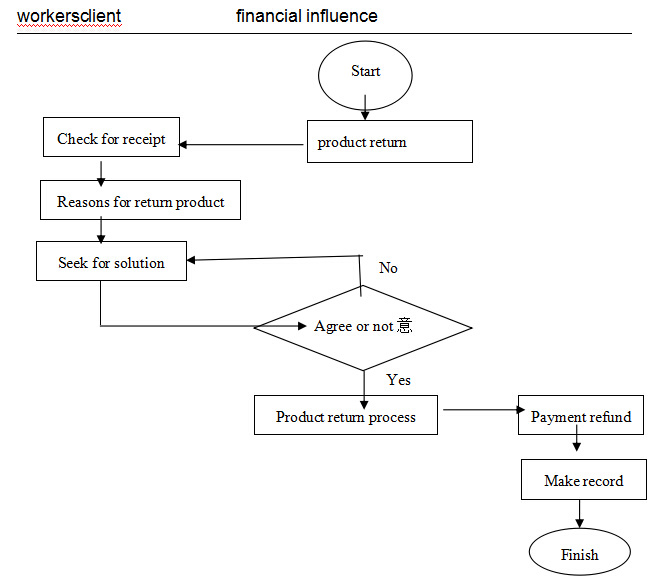 5-004 Onsite maintenance service process