Full online mode distributed power station
---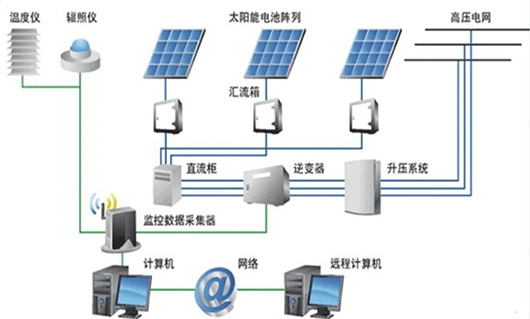 The full grid mode refers to the integration of all the power generated by the power station into the power grid. In the past decade of the rapid development of photovoltaic power generation, selling electricity directly online has always been the mainstream of photovoltaic applications, as its financial model is simple and relatively reliable, and it is favored by capital.
System composition: battery components, brackets, grid connected inverters, distribution boxes, etc.
Installation methods: flat roof installation, color steel tile installation, tile inclined roof installation, and ground power station installation.
Main customer groups: rural distributed household systems, large ground power plants.
Investment return period: 4-6 years
Investment return rate: 12% -15%
下面以北京地区10kW分布式电站为例分析一下电站效益
| | | | | |
| --- | --- | --- | --- | --- |
| 系统容量 | 年发电量 | 节能 | 减排 | 占地面积 |
| 10kW | 13118度 | 4.72吨标准煤 | 12.3吨二氧化碳 | 150平米 |
---