The "Sunshine Campus Project" has entered Yulin No.1 Middle School
---
---
The solar street light and outdoor lighting project undertaken by Zhongtian Tongyuan Solar Energy High tech Co., Ltd. (hereinafter referred to as "Zhongtian Tongyuan") in Yulin No.1 Middle School, Shaanxi Province, was officially delivered to Yulin No.1 Middle School for use on August 30, 2013. The project mainly involves the renovation and installation of 250 solar street lights, 14 sets of high pole lights and square lights, 445 LED lawn lights and underground lights. The school stated that the new solar street light can not only save energy and reduce emissions, And it can also save a lot of electricity bills, and more importantly, under the guidance of the teacher, students have a more intuitive understanding of the working principle of solar street lights, which has played a good role in science popularization and demonstration. Since the project delivery, the system has been running stably. The relevant departments point out that the construction of Sunshine Campus can not only promote the development and utilization of solar energy, promote energy conservation and emission reduction, and improve the environment. More importantly, strengthening renewable energy education for young people and cultivating their awareness of energy conservation have an important demonstration role.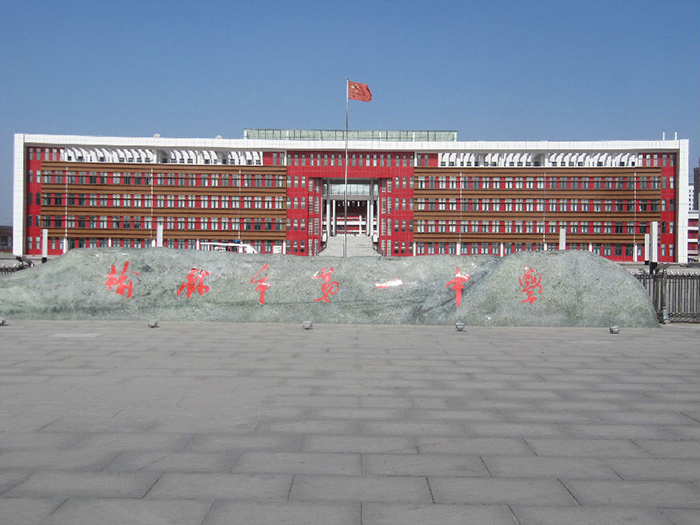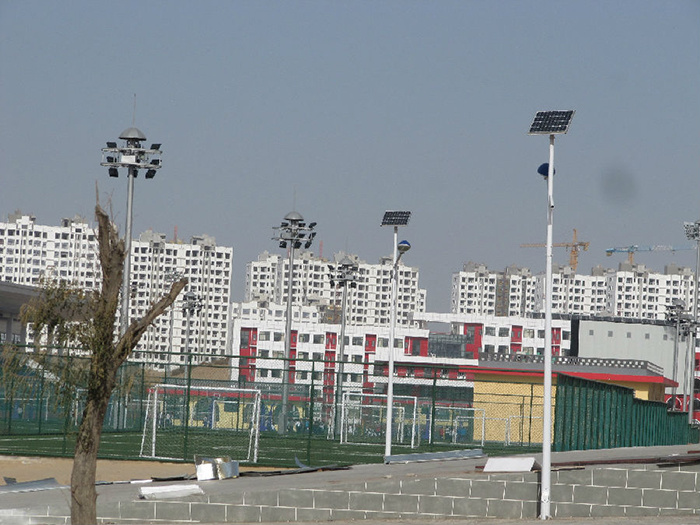 The school's solar street lights use high-performance A-grade single crystal silicon chips with a conversion rate of 17.5% and a service life of 25 years; The lamp pole is 6 meters high, made of high-quality Q235 low-carbon steel, with a surface hot-dip galvanized and electrostatically sprayed; The LED light has a power of 18W and is 5 meters above the ground; The total power of the battery is 80AH, which can continuously ensure normal illumination for at least 4-5 cloudy and rainy days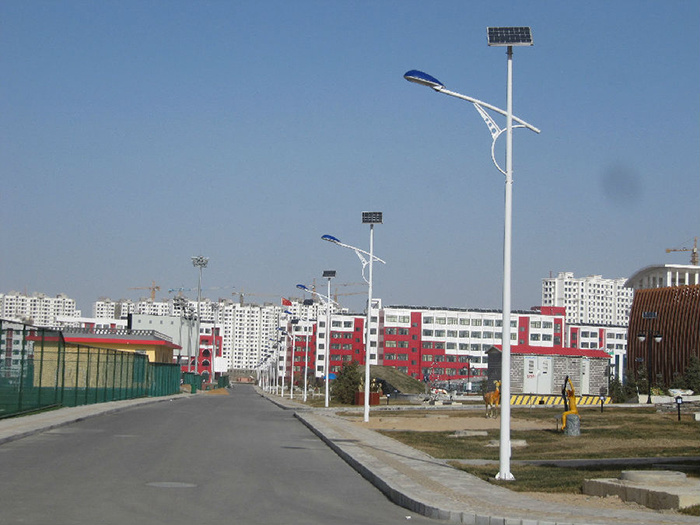 The lighting energy-saving renovation project for the new campus of Yulin No.1 Middle School is one of the key projects in Yulin City, Shaanxi Province in 2013. The project has a tight schedule and heavy tasks. Under the leadership and command of the company chairman, all personnel of Zhongtian Tongyuan completed the project construction work with high quality within the agreed time in the contract, and received unanimous praise from the school leaders.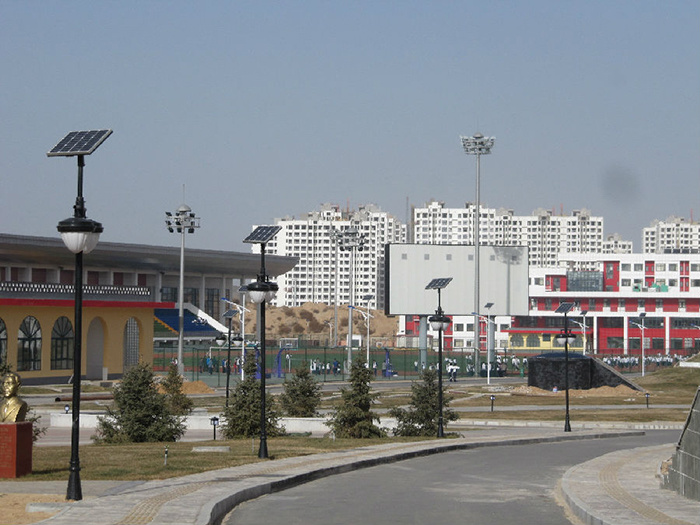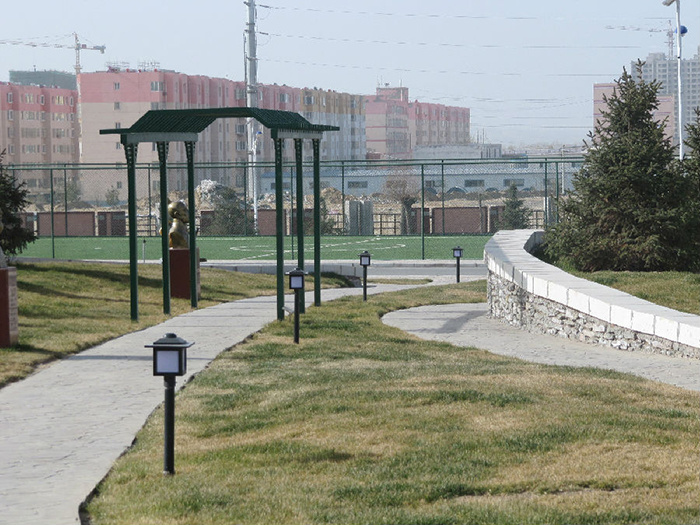 ---