Leaders of the Beijing Municipal Agriculture Commission come to our company for work guidance
---
---
On the afternoon of August 4, 2015, relevant leaders from the Beijing Municipal Commission of Agriculture came to our company to provide guidance on the application and development of new energy. The attendees included Fan Xueshan from Shounong Group, Liu Yueli from the Energy Institute of the Construction and Research Institute, Ren Rong from the Beijing Agricultural Commission, and some leaders from our company
Prior to the meeting, Mr. Wang Weiting, the chairman, led four experts to visit our company's exhibition hall and provided detailed introductions to LED energy-saving lights, solar heating equipment, and off grid power generation equipment. He also demonstrated the effectiveness of LED energy-saving lights, which was unanimously recognized by the four experts.
The company leaders and four experts discussed the current situation of new energy heating and relevant national policies. Li Youwei, from the Beijing Agriculture Commission, first affirmed our company's products and technology. At the same time, he gave a detailed introduction to the policies and efforts of the country, especially Beijing, towards new energy heating. Both sides discussed the characteristics and adaptability of various types of new energy heating systems. Li Youwei expressed that the government department is very hopeful that enterprises can provide cost-effective heating, hot water, and heating solutions for ordinary households, Willing to work with businesses to find the most economical and effective heating solution.
Ren Rong proposed that we can take the heating, cooling, and hot water aspects of leisure agriculture as a direction for future development, and seize the good opportunity of the Winter Olympics to launch excellent equipment and solutions with enterprise characteristics in different fields.
Fan Xueshan stated that we should innovate technology, study Beijing's preferential policies, and how to combine enterprise technology with relevant policies to promote enterprise development while contributing to Beijing's haze control.
Chairman Wang Weiting expressed gratitude to the leaders and experts for their guidance and suggestions, and raised some issues encountered by the enterprise for further discussion.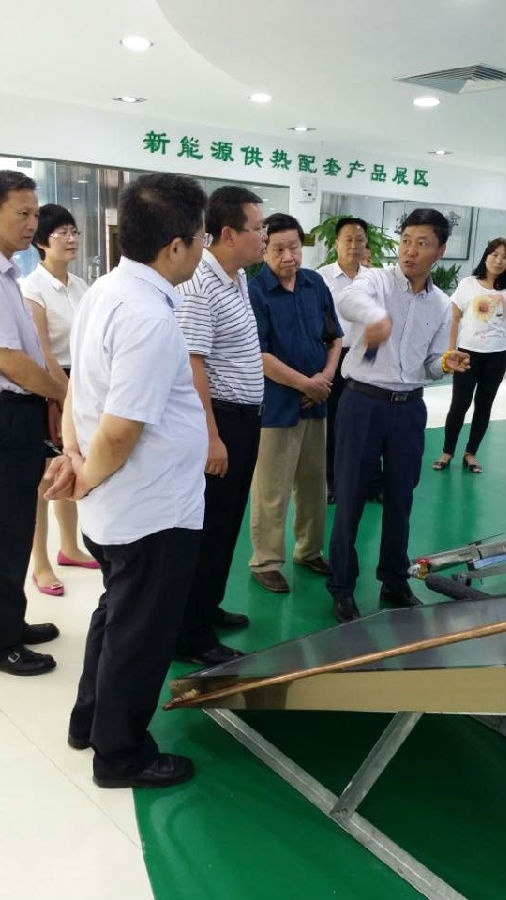 ---